How completely slack have I been? No posts since November 2008?

Seriously this year seems to passing me by in this huge whirlwind that is life!

The girls are growing up wayyyyy too quickly for my liking, it seems like yesterday that I was struggling with three under two, a pre-schooler and pre-teen. Now here we are with a grown up daughter (someday's) with two gorgeous girls of her own and our other four gorgeous girls at varying levels of independance aged 10-16!

The biggest thing for us has this year has of course been building our house - any wonder I have been too busy to blog!

We are about a month or so away from moving into our brand new house. For those of you that know us well, you would know how much of a dream this was four years ago.

Here is all our progress pictures so far, it is amazing how it comes together!

Framework...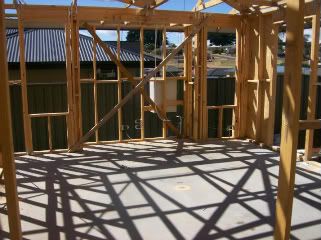 All wrapped up!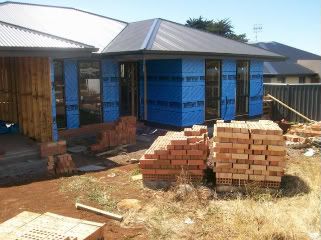 Bricking it up....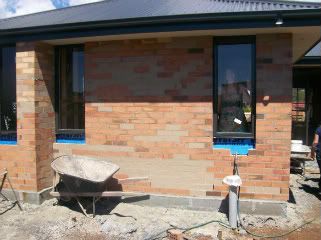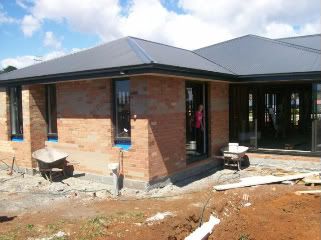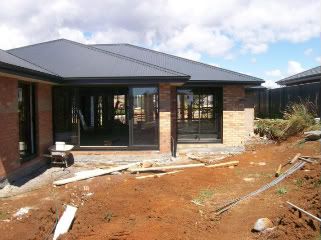 First coat of render and some cement work!