Inspired by the gorgeous Lynda from Lulus Bay In Cairo, this post WAS meant to be done some time ago but being super busy of course it has taken me twice as long as usual to do it.

I am in good company however as These Days Of A Busy Mum must have decided this was the week for photos as well!

This is our first kitchen window, doesn't look out onto much except trees and the fence I guess, and looking through the fly screen gives it a rather unusual effect.

Our other kitchen window looks out over the top of our clothes line which we never use due to our rather cute 2 year old Labrador.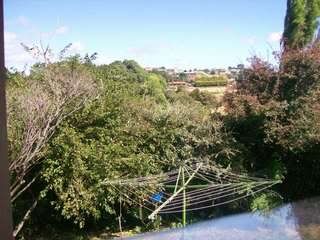 So WHAT is outside your kitchen window?