Well its been a busy week. Puppies are a LOT of work no doubt about it.

First of all they are NOISY! And second, Im not used to having their mad cap labrador mummy inside 24/7 and to be honest she is driving me just a little crazy!

We ending up with EIGHT beautiful puppies. They are the most gorgeous colours, really really lovely shades of fawn, brown and black.

Here they are with their proud mum!
And with Emily who insisted on a puppy sleepover!
More puppy pictures!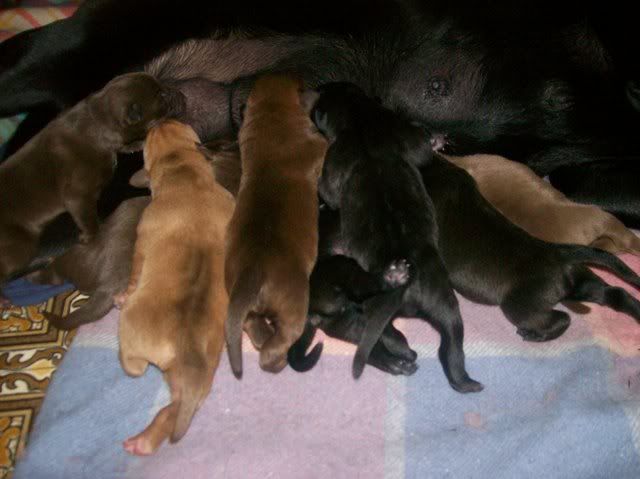 Feeding Puppy



And Jessica with one of her favourite puppies!