Well a combined xmas/birthday celebration.
My FIL had his birthday this week, and seeing as they are scooting over to Adelaide for Xmas we decided to have a bit of a get together to exchange presents before they left.
I have been suffering from a hormonal migraine since Wednesday so that explains my ummm rather washed out (semi-pissed) look in the pictures, after numerous Imigran, Panadeine and Mersyndol this week I was coming to the conclusion that nothing was going to shift the grinding monster from my temporal lobe, BUT it seems if one consumes enough champagne cocktails you may just be able to say goodbye Mr Migraine.
I was sooooo HAPPY to wake up this morning feeling only slightly woolly headed and queasy but NO MORE migraine!
My only disappointment was not taking pictures of our earlier adults only lunch up at the
Hellyers Road Distillery
.
We all had a gorgeous lunch, the food and service where probably the best I have ever experienced in Burnie.
After lunch we headed back to MIL's for a few drinks (more champagne cocktails and Bourbon for me) and exchanged gifts.
It was really a lovely day!
Emily with her Uncle Mark
Samantha and her Aunt Carol - note partially consumed champagne cocktail!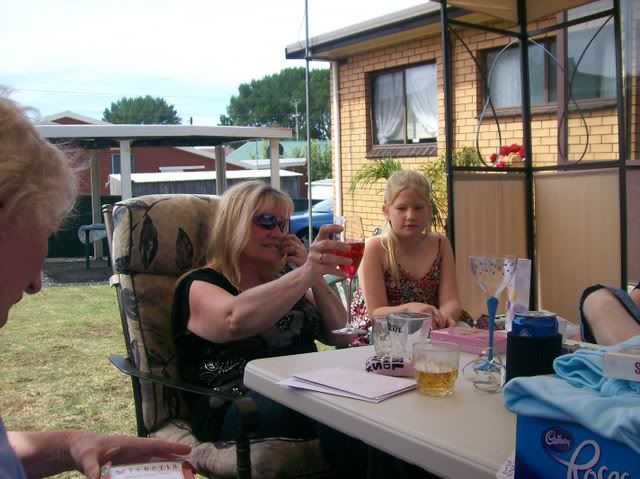 The birthday boy! Alistair (FIL)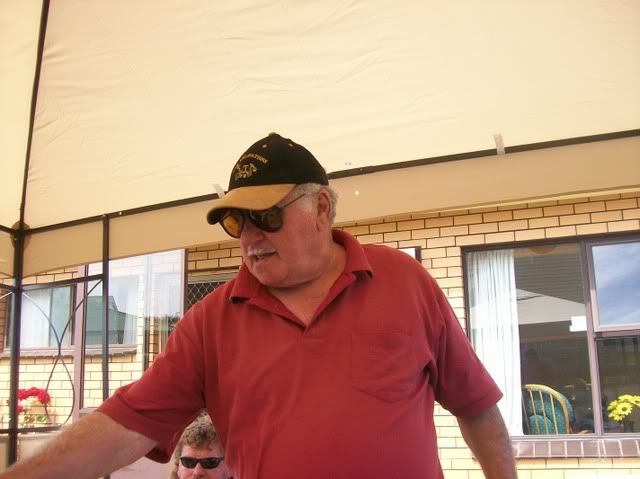 Sarah in a DRESS! Yes miracles do happen!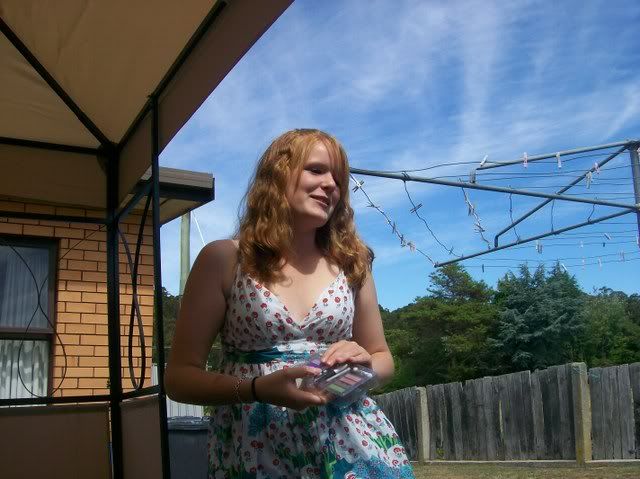 Joan (MIL) and I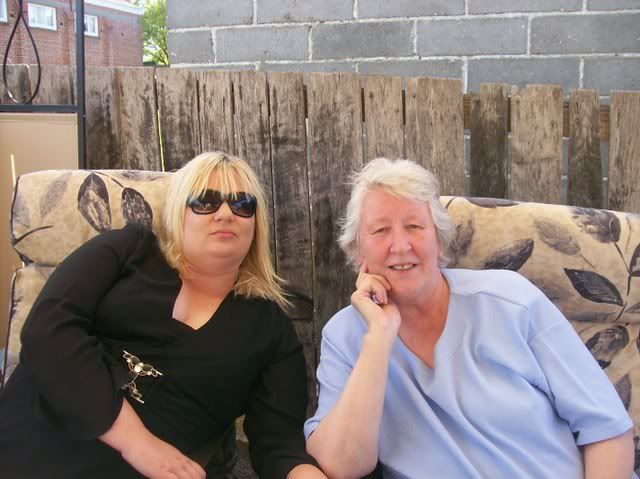 Sam, Samantha and Emily
Emily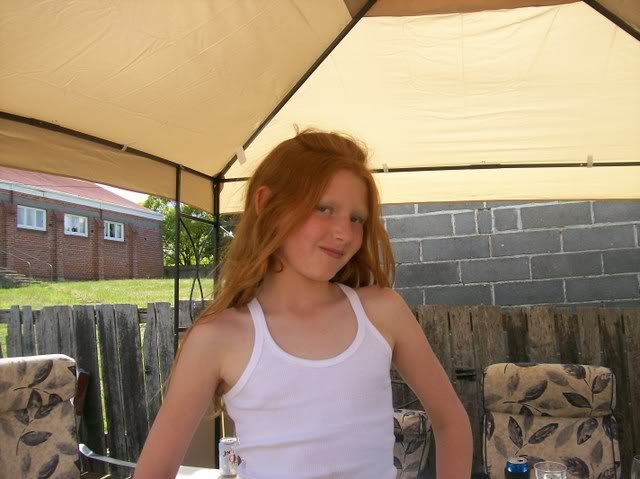 Emily
Jessica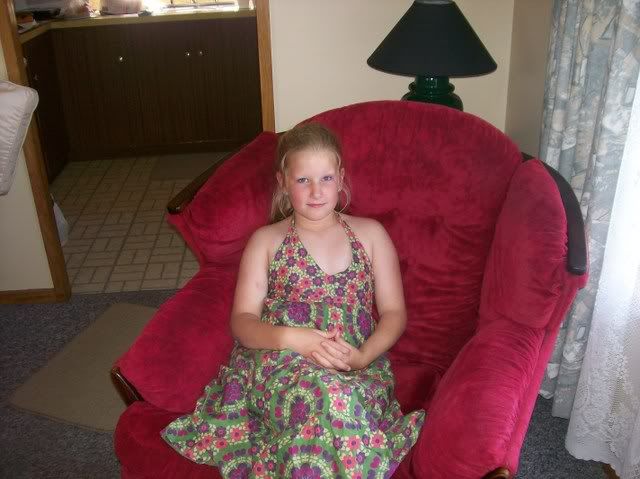 Sarah and Emily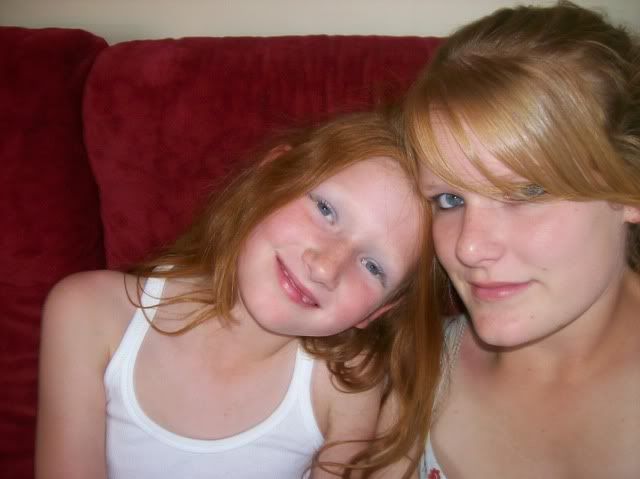 Sarah and Me I can FEEL the headache I had in this picture.