We had our first weekend away in what seemed for ever!
Straight after work we headed up to Pt
Sorell
and spent the weekend in the caravan park on the beach. The first night was rather entertaining as we where in a caravan, it was
delightfully
squishy and the girls still had their weekday
arguments
on.
It was cramped, warm and NO TOILET. Oh dear, a toilet is an absolute necessity with five girls in a van, its
ok
for
hubbys
they can nip behind a tree!
The morning arrived and we had showers 20c for 3 minutes!!!! The girls thought that was a hoot!!!!
We then moved into the cabin we had booked for the 2
nd
night,
ohhhh
the ROOM, the TOILET -
ahhhhhhhhhhhhhhhh
.
After a lovely breakfast of bacon and eggs on the
bbq
we headed into
Shearwater
for a few necessities and I bought a hat to go with my beach outfit!
LOL
- must be getting old to think I need a hat.
Back to the caravan park and time to gather all the supplies for our day at the beach. We had the new beach shelter I bought and it took a while for poor DH to get up, in fact I had to go for a little meander up the beach to avoid the whole tantrum that was brewing.
But eventually shelter
safely
up and children happily covered in sunscreen and in the water swimming.
I had a magazine and a fully
esky
- happy mummy ;o)
Not too long after lunch the bast part of the day arrived, my wonderful friend Therese, Rod her husband and their son
Zac
. Now Therese and I simply
don't
see each other enough and we had plenty to catch up on, Rod and
Zac
spent time fishing with Sam, and
Zac
spent time playing in the water with the girls and having a joyous 'sand pie' fight with the twins. It was so nice to see them getting along, it must have been hard for
Zac
getting tossed in with all those girls!
The afternoon whiled away and the tide came in a little quicker then expected causing us to think about evacuating the beach shelter in a hurry!
There was the serious business of taking it all down, packing up and saying goodbyes :o(
We had a
bbq
dinner with the girls and headed of home the next morning, it was truly a lovely weekend and I cant wait to do it all again!
Some pictures of our day:
The beach shelter which was huge and great value for $65.00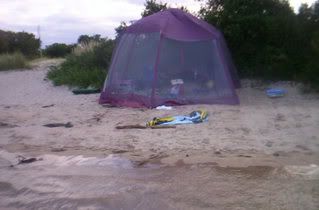 Sarah who
didnt
hang out with us for very long at all - teenagers!
Emily doing a typical DIVA pose, honestly her day ranged from PRECIOUS PRINCESS to SUPER BRAT.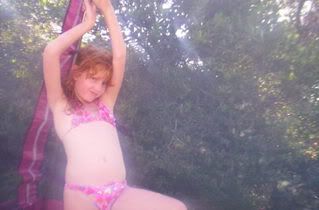 'Sand-Pie Fights'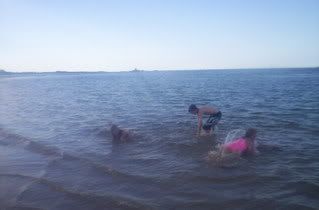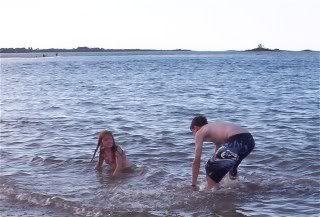 Catch Of The Day
Nearly a WASH OUT!